You are here
Enjoy Exclusive Interview with Fatima Hajji
The world knows Fatima Hajji as a techno queen, strong women, who persistently goes to her goals, performs at the largest festivals in the world and produces high-quality music for true connoisseurs! Want to know more? Read our exclusive interview with Fatima Hajji below and listen to her latest tunes! All exclusive with djanemag.com!
DJANEMAG: You are a Spanish DJ, but you have a very beautiful name, which sounds Arabic, we guess? Is it connected to your roots? Or is it a nickname?
Fatima Hajji: Yes I'm Spanish, my mother is also and my father is from Morocco. Fatima Hajji is just my name and surname.
DJANEMAG: Your favourite genre is absolutely techno, isn't it? What are the reasons? What music do you prefer to listen to in everyday life on your iPod?
Fatima Hajji: Of course I love Techno, all the people who love it know how it hooks you once you've experienced that sound :-) so I'm so happy to spend most of my day at the studio, producing my stuff, listening to promos and demos or sometimes mixing…The rest of the time I relax my ears but in my car or sometimes at home I listen to all kinds of music, if I like it, it doesn't matter what label or genre.
DJANEMAG: You perform at the world's best festivals. Readers are interested what are the main differences in performing at a club than at a festival?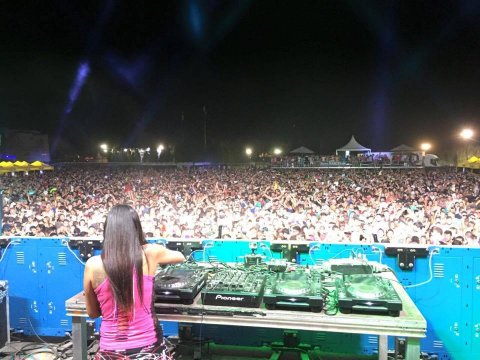 Fatima Hajji: When you play in a club the people are closer, usually most of them can see what you are doing with your hands, how you mix, how are your skills and they can feel a complete music experience. At a festival people seem to be further away but with an incredible energy being in the middle of the crowd. I think the energy is a bit different, but the meaning is the same and the music arrives to the people making them feeling it.
DJANEMAG: You play at such festivals like Awakenings, Tomorrowland, Toxicator and many others. How do you feel performing in front of such huge huge huge crowd of people? Do you still have some nerves?) If so, how do you cope with them?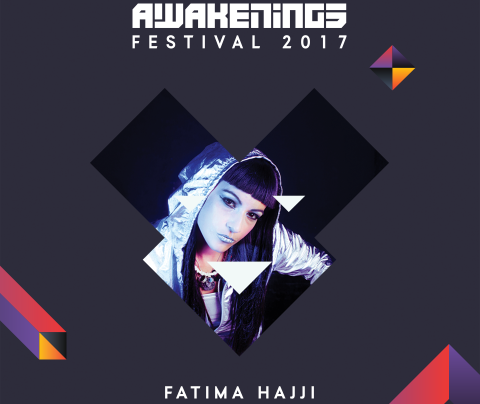 Fatima Hajji: Yes, I'm always very pleased to play at these massive festivals, I'm happy for all these opportunities and want to keep playing at them :-), its something amazing, these huge crowds moving together like a unique organism, is something magical and its an honour to make them move, dance and smile. And nerves…of course, the exact moment before each gig :-) sometimes worse and sometimes not so bad but I have learned that these kinds of nerves help me to give my best.
DJANEMAG: Introduce us please to your brand new label SILVER M. Why did you decided to create it / releases published / artists / what is coming next?
Fatima Hajji: After 2 years working hard on my radio show and combining on my week-studio time production I decided to start a new phase with higher targets than just listening and mixing loads of music. It came as a great benefit to me as I could submerge myself into a great variety of sounds and found new producers that I really love, so I decided to start with this new project SILVER M then I had the opportunity to be with the brand in Ibiza, so I launched the project at Eden Ibiza, bringing to the parties some names that I love as djs and also as producers. And same with the parties during ADE in The Netherlands or at Razzmatazz, Barcelona. During the winter we released 3 eps (6 tracks by me 2 x each releases) and with great company on the remixes, names like Frankyeffe, D-Unity, Alberto Ruiz, Hollen, David Temessi and Techouzer, all this huge work was payed with the support from people like Joseph Capriati, Paco Osuna, Luigi Madonna and Popof among many others. What's coming next on Silver? A real bomb, Frankyeffe EP!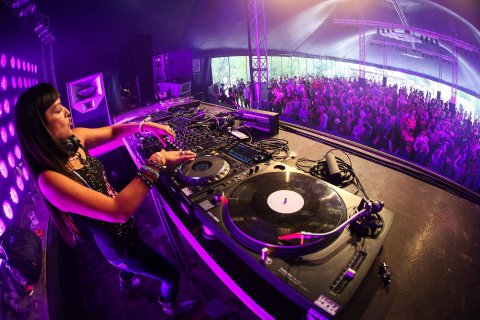 DJANEMAG: Is/are there any DJ/DJs in the world you want to play with and to cooperate, producing music in collab?
Fatima Hajji: Loads of names, as the Techno scene is growing so much and there are many people doing amazing music, impossible to mention them all. So lets see what the future holds.
DJANEMAG: Give some advice for young DJanes how to gain success and respect in DJ's world. 
Fatima Hajji: First ask yourself if this is what you really want to do, not as a throw-away trend. You should ask yourself seriously, and be honest. Then if you are totally convinced that this is what you need to do, do it with all your energy, try to be yourself and don't imitate anyone and keep working hard. Very Hard :)
DJANEMAG: Lovin' the way you manage socials and your fans… what exactly socials/ fans means for you? Can you tell us some nice story with any of them?
Fatima Hajji: Thanks, I just try to show the things as they are happening, it's easy :-) If I´m on route, playing, or sometimes chilling, I try to spare some of these moments with the audience. People give me loads of love and positive energy every day and I'm just trying to give them back a part. So they are the most important part on this, without them nothing of this happens so I'm so grateful. I receive some crazy videos from people playing my music, in an aerobic class here: And this other one with a mega sound-system in the car, other send me their kids dancing to my music…. so funny. Some of them were shared on my socials.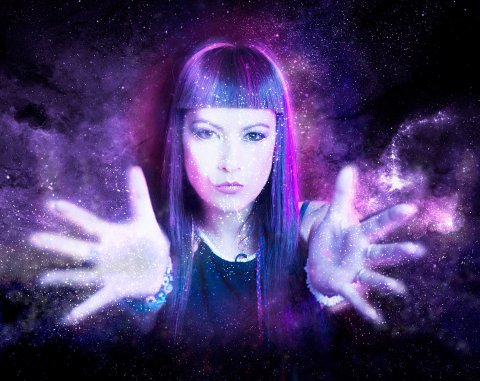 Dear freinds, stay turned! Follow Fatima Hajji in social nerworks and VOTE for her at top100djanes.com!